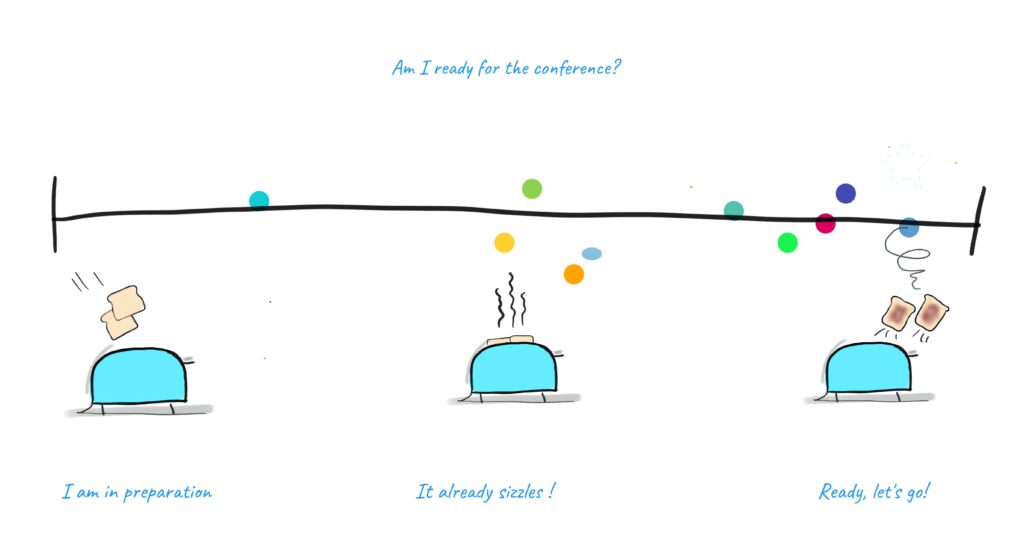 Training
"It was impressive to see how much is possible."
"The format was great, the trainers were well prepared!"
We are glad to share our knowledge and experience – and will discuss together with you which training we can support you with in the virtual space. It is important to us to respond to your specific needs in the team or organisation and to develop ideas together. We offer online trainings on the following topics:
Virtual moderation
Working with groups in virtual space entails special challenges in terms of tools, techniques and methods – even for experienced facilitators. A training for people who want to moderate virtual events in a competent, interactive and results-oriented manner.
To ensure that your moderation leads to success in virtual space, too:
Participative and process-oriented
Interactive and dynamic
Structured and results-oriented
For a team spirit even without a coffee break
Possible topics:
Successful application of tools & technology
Self-understanding & didactics in the moderation
Dealing with attention, trust and distance
Social interaction, relationship building and group dynamics
Method Workshop: Participation & Collaboration
Dealing with cultural diversity and physical distance
Structuring, visualising and documenting processes
Virtual collaboration
For many of us it is new and unfamiliar to work together with colleagues as a virtual team. Working together at a distance, often from home office, and limited personal contact change the common working day. A training for leaders and teams who wish to actively organise virtual cooperation.
What you will learn in the training:
Creating cohesion even without informal exchange
Developing new solutions for a trusting relationship and good collaboration
Promoting structured and results-oriented teamwork
Excursus (if required): Dealing with time zones and cultural diversity
Possible topics:
New rituals, meeting and feedback culture
Dealing with attention, giving confidence and keeping it despite physical distance
Media use: when to use which channel?
Finding a good balance between tasks and relationship management
Taking responsibility, setting priorities and giving yourself structure in the home office
Virtual leadership
Remote collaboration takes place under special conditions and is highly demanding for the management in terms of media, communication and (self-)leadership. A training for leaders who want to promote trustful interaction and effective collaboration in a team working from remote.
What you will learn in the training:
Becoming more confident in the selection and active use of virtual media
Knowing structures that support virtual and hybrid self and team organisation
Developing means of a good balance between control and trust in the team
Making the most of your efficiency as a virtual leader
Possible topics:
Success factors of virtual & hybrid leadership
Balance between trust and control
Moderation competence for virtual & hybrid meetings
Promoting social networking
Selection and use of virtual media to support teamwork
Elements of effective (self-)organisation
Dealing with own insecurities
Virtual methods for feedback and interaction
Virtual coaching
If coaching cannot take place as a personal encounter, coaches and coachees must contact each other in a different way. This opens up many new possibilities, but is also a challenge even for experienced coaches. A training for coaches and counsellors who wish to expand their methodological repertoire and want to be fit for counselling via video.
What you will learn in the training:
Getting started online: Becoming familiar with technology & tools for video-based coaching and consulting
Moving in the virtual world: Designing a successful communication situation
Shaping the digital transformation of our daily work as coaches
Possible topics:
Basics of video-based online coaching
Opportunities and challenges of online coaching
Method Workshop: Implementation of (systemic) methods in virtual space
We are also available for analogue training.
Please contact us for further information or to make an appointment – we look forward to meeting you!