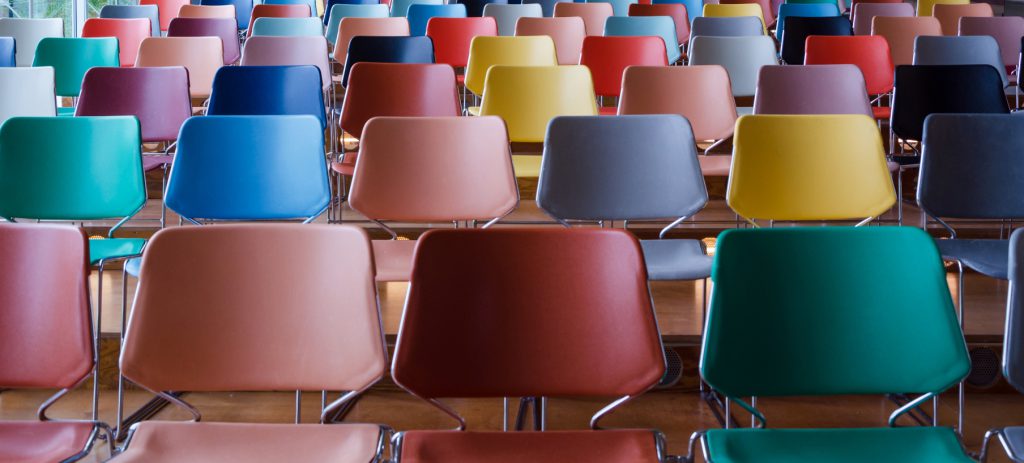 Moderation (virtual and on-site)
Are you looking for a professional moderation for your next event? We would be happy to work with you to find a custom-fit format in virtual or analogue space that is geared to your specific goals, needs and requirements. We use meeting and conference formats that we have already tested and developed in national and international contexts with various clients. Our formats include:
Meetings and conferences lasting several days
Workshops in the context of retreats or team days
Future Labs
World Cafés
Open Space Events
When moderating your event, we use the synergy between our resource and solution-oriented consulting approach and a fact-oriented, structured process support.
Procedure
In a preliminary talk we will clarify your goals, questions and demands. Afterwards, we will design a format that fits your needs regarding content, procedures and methods. Through professional moderation techniques, questions, summarising, and visualising we give your event a clear structure. All participants are encouraged to actively participate and exchange ideas. The participants' experiences and ideas are bundled to achieve precise and lasting results. Afterwards, you will have the option of receiving a photo documentation of the event.
Please contact us for further information or to make an appointment – we look forward to meeting you!